Hi guys! Sonya here and I'm linking up with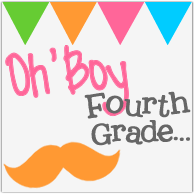 make sure you guys head on over and link up to join the fun!
All of the kids are asleep and I have music videos playing in the living room while I'm typing and dancing away.
Loving Zumba , Zumba, Zumba! I can't rave enough about this but I was one of those that would never go in just because I could just imagine how crazy I looked to everybody. As a teacher you know you have to find something that allows you to unplug yourself for a while especially in the last months of the school year. I can't tell you how relaxing it is just to get on the dance floor and get loose. LOVE ME ZUMBA!
Seriously if you follow me on pinterest you will see that I have tons of DIY projects I want to attempt this summer. My plan is to try and do some kind of project every week.
The wanting part of my currently is geared towards my husband. I am so into gadgets it's unreal and I've just found the Nike ID bracelet and have to have it! This baby tracks your activity, heart rate, calories etc. and gives you a screen shot of your day every time you hook it to your computer.
I so need some running shoes.
(neon) please
Summer to do list consist of a vacation with family anywhere just away from here. DIYing so plenty of trips to Hobby Lobby and flee markets. Getting fit so far I've lost around 12 pounds and would like to go back to school in the fall around 30 pounds lighter. MOTIVATION!!! Of course some ME TIME!!!
I guess that's enough babbling for tonight if your on INSTAGRAM you can follow me at mysecondgradejournal